Welcome to the fourth 512-byte OS contest !
The deadline for submitting entries was Friday, January 15th 2010, 23h59 UTC.
Now the submission process is
closed
, and the poll is
open
till 31 january, so hurry and
vote
now for your favorite entry !!
NEW
: One of the participant (js) did a wonderful work of compiling all of the 10 entries into one nice grub-driven floppy image :
see
this post
, the floppy image is
here
, and it can be simply booted with qemu like this :
$ qemu -fda contest-entries.img -soundhw all
This can help people interested in quickly evaluating each entries.
However, sadly, this way of testing entries breaks notably two entries : "snake" and "spatial game of life", because apparently the video memory is cluttered by grub (probably due to screen displays) and this breaks assumption that video memory is blank (as it is, during a normal bootstrap)
Anyway, this helps testing the 8 others more easily, and the 2 remaining can still be tested the "normal" way.
Note that the grub menu allows to get in-situ information for all entries, including name, author, description and also to view the source !!!! Good job js !!
As a reminder, the goal of this fourth 512-byte OS competition was to write a minimalistic "operating system" for x86 computers that fit
a single 512-byte sector, and hopefully sports the maximum of features, eyecandies, etc... And, more importantly, have
fun
doing it..

The produced 512-byte binary file must be in the well-known x86 boot sector format, and must be written either on the first physical sector of a floppy disk, or as partition boot record of a hard disk (USB key, etc...) :
$ dd if=sector.512 of=/dev/fd0 bs=512 count=1
It is also possible to test it with an emulator such as qemu :
$ qemu -fda sector.512
-where sector.512 is the name of the entry file (the boot sector)
-/dev/fd0 is eg: your floppy disk drive (browse google or OSDev.org for other examples of installing a boot sector on a floppy)
-or use eg: /dev/sda1 for some USB disk, etc... (once again, browse google or OSDev.org for other examples of installing a boot sector on a hard disk)
-for windows users, look at tools such as
RawWriteWin
... (yeah, sorry I'm terribly lazy there...)
Some entries may have variants, other way to test, check out the accompanying post/source/readme...
(eg: my own entry can be tested as a "disk boot sector" or as a "ROM extension boot sector" -- same source code, generate two 512-byte files)
Anyway, don't hesitate to post a reply if you can't manage to test one of the entries !!
And here are the competing entries :
-a "wave" os (display vertical waves on screen, text mode) - by
waga
- posted
here
- binary
here
- source
here -a "word-smith" os (scans a string, lookup a char in it) - by
coddy
- posted
here
- download
here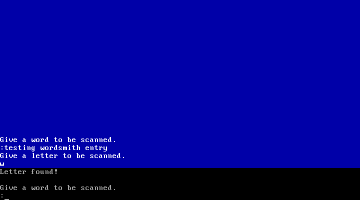 =a "bare x86 monitor/debugger" (only 8086 code, no BIOS usage) - by
a427
- posted
here
- disk sector
here
- ROM ext
here
- source
here
- project
page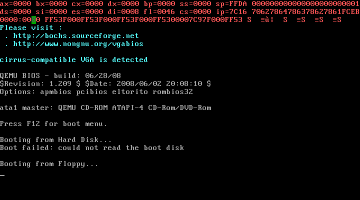 =a "Norwegian National Anthem player" (played on SoundBlaster/midi) - by
Gigasoft
- posted
here
- download
here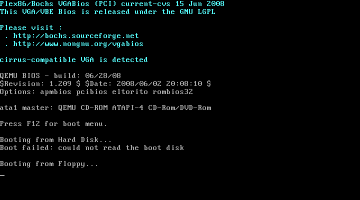 =a "scrolling road screen saver" (gfx mode) - by
MessiahAndrw
- posted
here
- download
here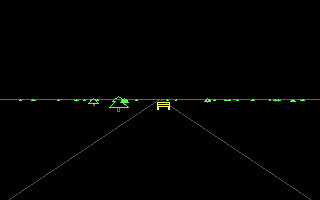 =a "fractal demo + text scroller" (gfx mode) -by
Gigasoft
- posted
here
- download
here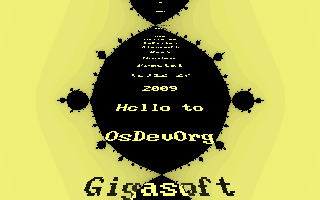 =a "snake game" (text mode) - by
Cjreek
- posted
here
- binary
here
- source
here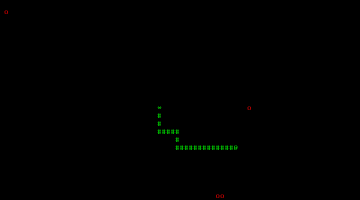 =an "ethernet-capable OS" (sends ARP packet, read MAC address) - by
XanClic
- posted
here
- floppy
here
- sector
here
- source
here
=a "spatial game of life" (gfx + pcspkr sound) - by
Krap
- posted
here
- sector
here
- source
here =a "lunar terrain with fractal trees ("butterfly")" (gfx / height map) - by
js
- posted
here
- sector
here
- source
here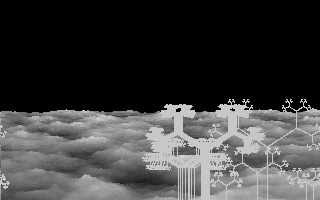 For reference only, the idea of a fourth 512 asm compo was also discussed here :
http://pnos.11.forumer.com/viewtopic.php?t=9