We are happy to announce the first release of
PonyDOS
!
PonyDOS is an exciting new hobby 512-byte operating system for pony lovers everywhere. It comes with great features like a text-file viewer and wallpaper hot-swapping.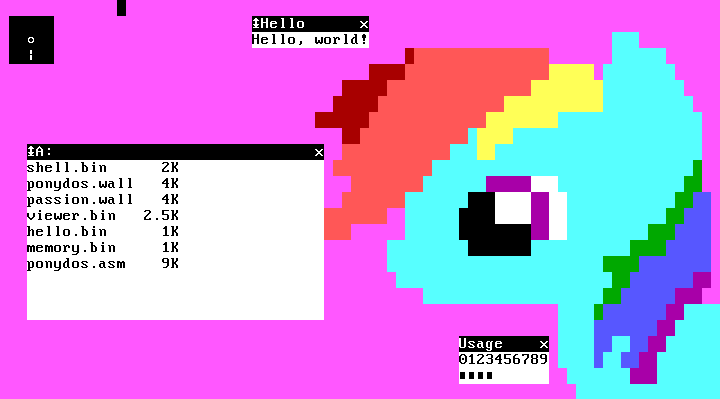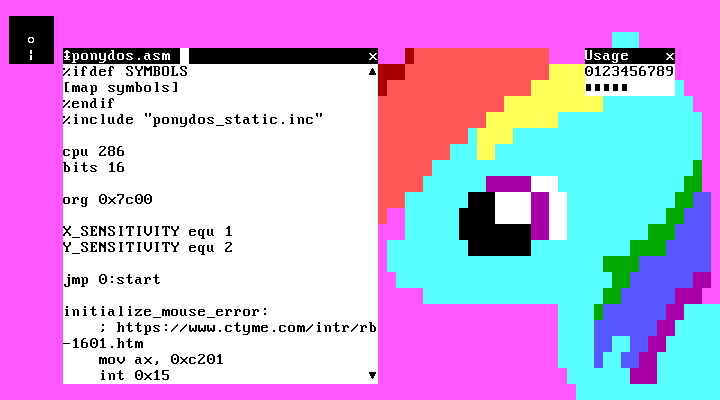 You can find downloads, including a disk image bootable in QEMU, on
the release page
!
Note: No warranty of stability, usability, or support is provided for PonyDOS.
(n.b. This is parody of this forum's very own klange's wonderful
PonyOS
. The creators of the project are CrazyEttin, nortti, me, and wolf.)