First, I don't know why you placed this in the Auto-Delete Forum. Maybe you thought it wasn't worth keeping for future reference. Maybe so. Depends on where it goes, I guess.
Second, due to EFI and recent hardware no longer allowing you to write to 0xB8000 for text output, all OSes, hobby or otherwise, will require at least one (simple) font simply to write to the screen. If you wish to write text to the screen at startup, which most hobby OSes do, you will need a simple, one color font text rendering system. Most of the time, a fixed sized font for this purpose is perfect, so a bitmap font works just fine.
I created a small app that will allow me to create a bitmap of each character along with some information about that particular character.
Here is a screen shot: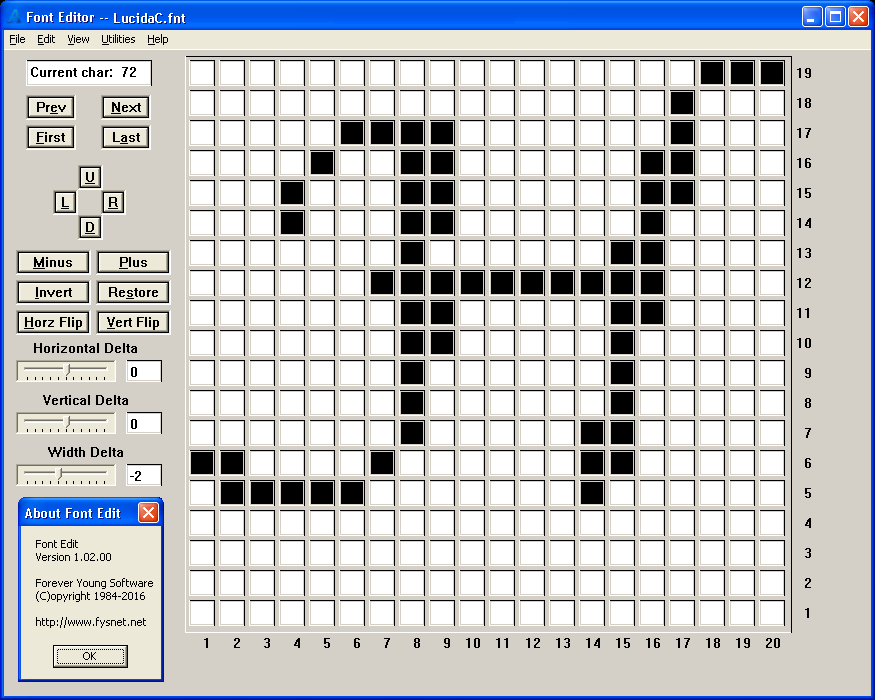 I would suggest you do the same.
I use this app and its resulting fonts in the GUI as well, though they are not resizable, i.e.: They are fixed at the size given.
For more complicated factors, resizable fonts, etc., you will need a font rendering engine, a True Type font, or other font engine. They are not easy, nor are they a small task.
Good luck,
Ben
P.S. This app is not available publicly but is available with my book.
This app is freely available, with source code, from
the home page
.