Today's XKCD
and its
fan explanations
.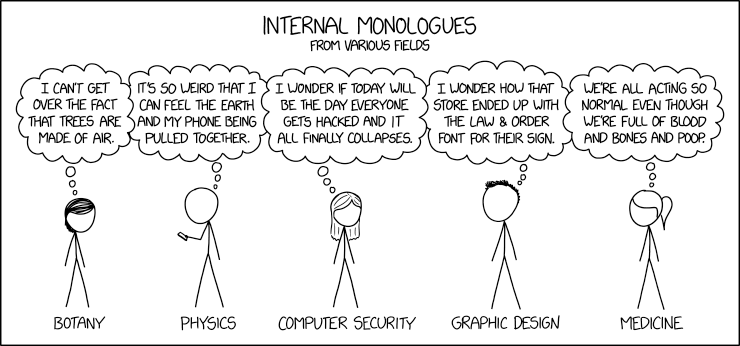 Alt Text:
Haha, just kidding, everyone's already been hacked. I wonder if today's the day we find out about it.

_________________
Rev. First Speaker Schol-R-LEA;2 LCF ELF JAM POEE KoR KCO PPWMTF


μή εἶναι βασιλικήν ἀτραπόν ἐπί γεωμετρίαν


Lisp programmers tend to seem very odd to outsiders, just like anyone else who has had a religious experience they can't quite explain to others.