Because software security is a raindrop compared to the tsunami that is PEBCAK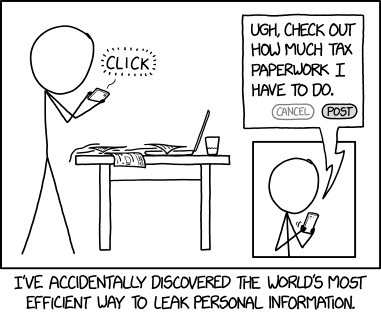 Title Text:
Plus, the photo was geotagged, my unlocked password manager was visible on the laptop, AND you could see my naked reflection in the dark part of the screen.

_________________
Rev. First Speaker Schol-R-LEA;2 LCF ELF JAM POEE KoR KCO PPWMTF


μή εἶναι βασιλικήν ἀτραπόν ἐπί γεωμετρίαν


Lisp programmers tend to seem very odd to outsiders, just like anyone else who has had a religious experience they can't quite explain to others.