---
HackerPulp wrote:

Oh, interesting. I wasn't seeing any display issues when I tested. What browser and device (desktop or mobile) are you using? If you don't mind me asking. I will look into fixing that.

I have attached a screenshot. Was taken using Firefox on Linux. I think "pre strong { clear: both; }" or "pre strong { display: block; }" should do it without messing up other browsers.



Quote:

Those are all great points. I do love that there is no linker needed. But there is so many more resources, books, tutorials, etc you can find for NASM. If you get stuck on something in FASM, and the official docs don't cover your issue, then your basically SOL or dependent on some kind stranger to help you on their forums.

Okay, you don't have to defend nasm

I was just curious why YOU picked that, and wondered if you were not aware of fasm. You are right about everything, but I'd like to point out fasm is pretty well documented, has a very strong user basis, and it's forum is just great. The original creator, Tomasz is frequently answering questions there. I haven't got stuck with fasm, like ever

Quote:
I also haven't seen a UEFI application written in NASM before, and so I did want to see how hard it would be to do

Now see, that's the difference. You can find lots of documents about using fasm with UEFI
x86asm's article
MrFox's tutorial
On x86_64 UEFI support
Examples on github
Our Lovecraftian fasm library for UEFI
But maybe you're right, it's time to do the same with NASM too.

Quote:
Thank you for this feedback. I was trying to keep it as simple as possible to start, but those are good points. I will incorporate those changes when I expand on the app in the next post.
...
Thank you very much! I appreciate the thoughtful feedback

You're welcome!



Quote:

Yes, I am going for a Cyberpunk look there and trying to post things related to cybernetics, vr and systems programming. I am working with a writer too and will have some original Cyberpunk fiction posted in the next few weeks, if you're into that sort of thing.

Cheers!

Yep, looks like a great choice for such a page. I'm not really into that (I used to, long ago when I was young, and I have to admit I liked Neuromancer, Thakesi Kovacs' adventures very much, and of course the movie Blade Runner is just unbeatable (although the original book was not cyberpunk)

I wouldn't call myself a hardcore fan, mostly because I equally enjoyed Doctorow's Little Brother for example.

Anyway, I wish you good luck, and keep up the good work!

Cheers,
bzt



Attachments: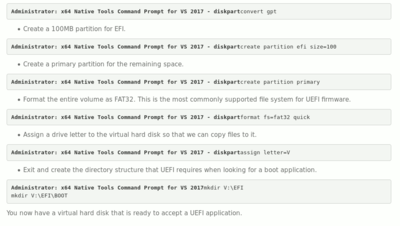 hackerpulp.png [ 21.99 KiB | Viewed 946 times ]