Tried to simply read the name of an iso9660 dirent, I eventually traced the problem down to strncat in my kernel's libc not adding a null terminator. Please, just use an existing solution, not just for userspace.
Interestingly enough, I encountered the same problem days later (I don't exactly recall what I was working on though) and it had nothing to do with either iso9660 or klibc.
It's cool though, because it kinda looks like a spaceship.
Attachment:
File comment: The first time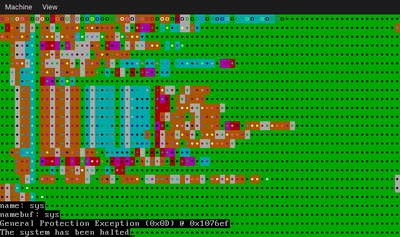 2017-04-29-230829_3200x1080_scrot.png [ 14.17 KiB | Viewed 8018 times ]
Attachment: